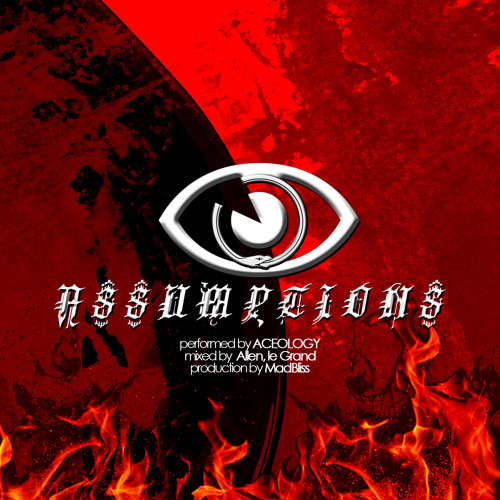 Aceology
is back and in rare form on "Assumptions" backed by some nice production provided by
MadBliss
for the first single from his upcoming
Karma EP
. AceGawd has been on a hiatus for about a year now, just dropping tracks here and there but with this he seems to be finally ready to release a new project.
On his latest track he addresses his hiatus, those speaking on him and even brings up the critiques of his style. Speaking of his style it is funny how he brought it up seeing as for the last year or so he has had a "trap" influenced sound (see
this
and
this
) and many of his fans were asking if he was ever going to return to his more traditional/jazz influenced sound (see
this
and
this
) that he had earlier in his career. It is how he says in the track though "gotta switch it up, no problem versatile and focused" he can do both equally well and because of that I don't have a preference but it is nice to hear him on this style mainly because it's been so long. I have to say it seems like the homie always sends me quality music and this is definitely one of the strongest singles he has put out from the lyrics to the mixing of the track everything works. Hopefully his
Karma EP
will be out sooner rather than later I'm interested in hearing what Ace has cooked up until then I'll have this on repeat.