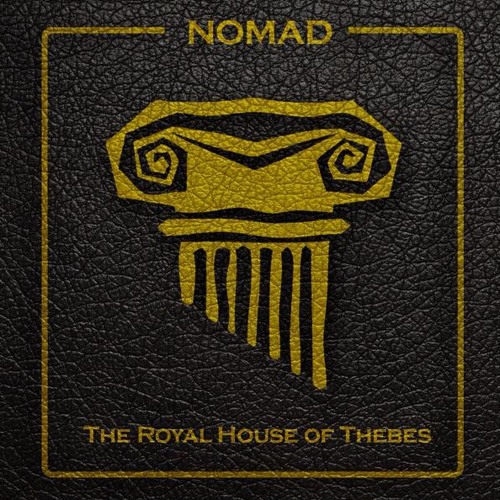 Maryland wordsmith
Nomad
had been crafting
The Royal House of Thebes
for almost two years, dropping off the radar to begin work on it after releasing his
Nocebo
project in late 2012. Coming back to the scene this year with his
Unsung Collectiv
, what once was an idea now fully realized, the crew dropping its first official project
Bucket Boys
back in May. In the biggest example of irony The Nomadic One finally found a crew of similar minded individuals to run with and he has become all the better for it. The polish of taking his time with TRHoT is very apparent this is the best you'll hear from him lyrics, production, technical-wise as well the mixing/mastering is better then past projects.
No' has found a nice balance in duration TRHoT isn't too short (Think Again) and isn't overwhelmingly long (Nocebo) with 14 tracks and around 45 minutes in length. It seems as if he has tried to appeal to a wider audience with this project and that isn't to say he has "sold out" or changed his style he just has took past critiques from others into consideration and applied changes where they were needed. Even the production is more versatile then his past works, tracks such as "Theban Alphabet" featuring
EZ Gustow
and the
Ciscero
assisted "Royal House" (which is produced by Grammy Family's
rMell
) deviate from his traditional sound but don't come across as attempts to leave what has made him behind.
These small and simple tweaks give the project great replayability something that has been a weak point in the past. Even with the various styles in production that make up the project the cohesiveness is still there and the interludes (a Nomad signature). I could go on and on about how great this project is but I told myself I would no longer do reviews so before this turns into one (too late?) I'll just recommended you listen for yourself as this is definitely the strongest outing from a great and very under appreciated artist. I'd even go as far to say that it is his magnum opus. With that being said welcome to
The Royal House of Thebes
...
Download