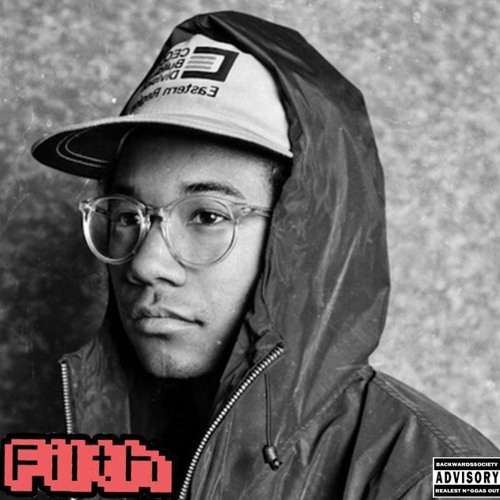 It's been a year since I've had
High Class Filth
on the site, mostly due to me and my loafing, the homie has definitely been busy. After dropping the excellent
Perfect Nudes Forever
back in May, Filth kept busying by releasing a few tracks in between the months and landing his first album placement on A$AP Ferg's
Trap Lord
co-producing the track "
Cocaine Castle
" along with
Subdaio
, you can say 2013 was a good year for the young producer. Filth looks to build upon that success and start the New Year off strong with the follow up to last years
Filth Y Moi
.
On FYM II it's pretty much the same formula as the last, however after using Toro's first two albums Causers of This and Underneath The Pine, this time around Filth mainly uses tracks from Chad's latest Anything In Return. Which is a pretty big task in itself seeing how that album gained a lot critical acclaim and ended up in the Top 5 of most Album of The Year lists. If anything it shows just how much confidence Filth has in himself and his abilities.
As I stated earlier most of the material is taken from 2013's Anything In Return the tracks being "Cake" "Rose Quartz" "Harm in Change" "Grown Up Calls" and "Never Matter" leaving "Talamek" as the sole song sampled that's not from the album. I must say I hold this album in high regard and Filth did every track justice, especially "Rose Quartz" which is my favorite. I was both hoping and worried that Filth would pick that one to sample but he definitely killed it. After seeing what he was able to accomplish last year I'm excited to see what 2014 has in store for Filth. I know one thing that I can always expect when it come to him and that is great music, for me as a fan, that's more than enough.